60 Second Support
Short form advice packages, by Audio Always and Somethin Else, available to all commercial and community radio stations
60 Second Support will provide radio stations with daily packages to help millions of listeners deal with a range of mental health challenges that are currently being amplified by the coronavirus crisis.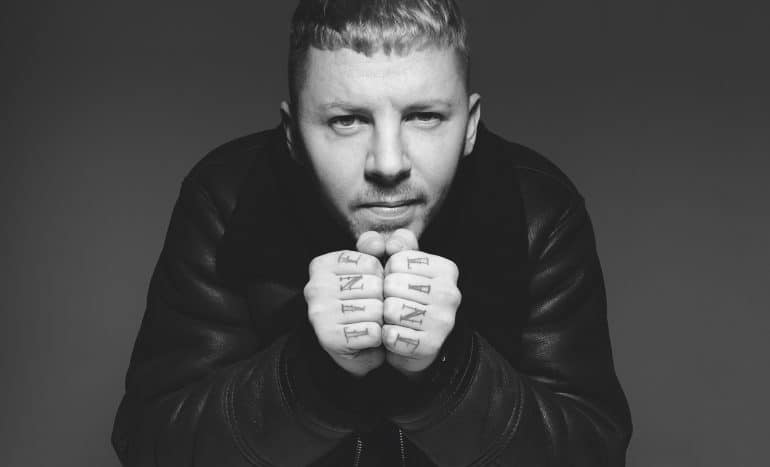 Every day, a new episode in the series will be given to stations in the UK meaning the project could reach a potential audience of more than 48 million people. The series will be fronted by Professor Green will feature a variety of doctors, psychologists and other medical professionals, as well as well-known authors and mental health advocates.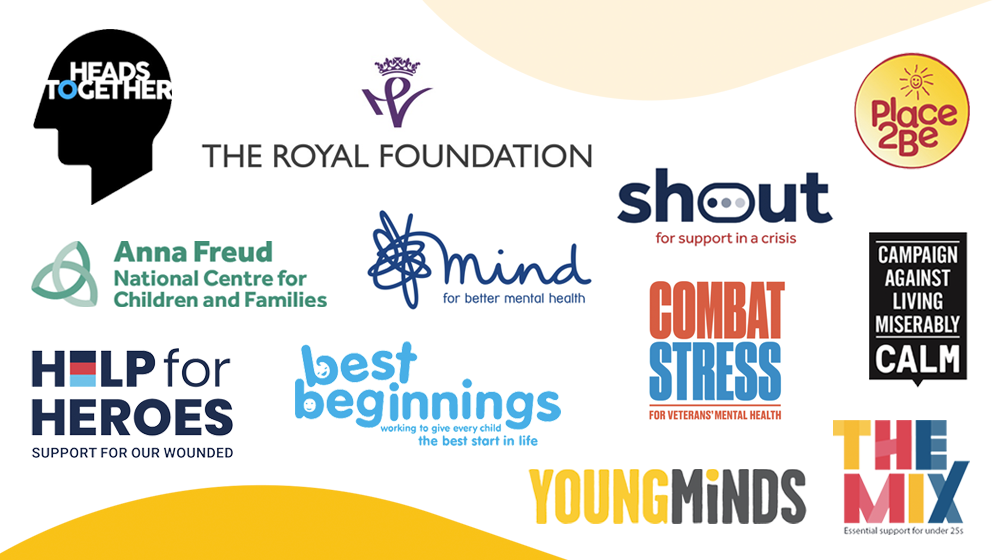 The series will share the expertise of ten mental health charities: The Anna Freud Centre; Best Beginnings; CALM; Place2Be; The Mix; Mind; Shout, YoungMinds; and both Combat Stress and Help for Heroes as part of the Contact collaboration. It is supported by Heads Together, a campaign run by The Royal Foundation of The Duke and Duchess of Cambridge, which brings together leading mental health charities in the UK to change the conversation on mental health.
Stations interested in broadcasting the content should contact Stuart Morgan at Audio Always stuart.morgan@audioalways.com
You can listen to the packages as they are release, on the Heads Together website
60 Second Support was broadcast on 173 different radio stations:
Absolute Classic Rock
Absolute Radio 00s
Absolute Radio 60s
Absolute Radio 70s
Absolute Radio 80s
Absolute Radio 90s
Absolute Radio (London)
Absolute Radio (UK)
Academy FM Folkestone
Andover Radio
Anker Radio
Awaaz FM
Big Hits Radio
Bishop FM
Bro Radio
Cam FM
Canalside Radio
Capital (Scotland)
Capital (South Wales)
Causeway Coast Radio
CFM
Chelmer Radio
Clyde 1
Compass FM
Cool FM
CVFM
Dearne FM
Dee 106.3
Downtown Radio
Endeavour FM
Felixstowe Radio
Ferry FM
Fire
Fix Radio
Forth 1
Fosse 107
Free Radio
Fuse FM Ballymoney
Gateway 97.8
Goldmine
Hallam FM
Heart (Hertfordshire)
Heart (North Wales)
Heart (Yorkshire)
Heartland FM
Heat Radio
Hits Radio (London)
Hits Radio (Manchester)
Hits Radio (UK)
Hospital Radio Bedside
Hospital Radio Lynn
Hospital Radio Plymouth
Hospital Radio Tunbridge Wells
Insanity Radio
Ipwsich 102
Jack Radio
Jam Radio
Jorvik Radio
Juice 103.8
K107
Keep 106
Kingdom FM
Kiss (Bristol and the Severn Estuary)
Kiss (East Anglia)
Kiss (London)
Kiss (UK)
Kiss Fresh
Kisstory
KMFM
Leeds Student Radio
Like Radio
Lincs FM
Magic Chilled
Magic Radio
Mansfield 103.2
Manx Radio
Marlow FM 97.5
Mellow Magic
Metro Radio
MFR
Mon FM
National Prison Radio
News Radio UK
NLive Radio
Nomad Radio
Northsound 1
Original 106
Peak FM
Penistone FM
Petersfield Radio
Planet Rock
Pulse 1
Pulse 2
Radio 210
Radio Aire
Radio Borders
Radio City
Radio LaB
Radio Lab 97.1FM
Radio Plymouth
Radio Thamesmead
Radio Tyneside
Radio Wave
Radio Wirral
Radio Wymondham
Readroad FM
Revolution 96.2
Ridings FM
Rock FM
Rother FM
Rutland Radio
Sam FM Bristol
Sam FM Swindon
Seahaven FM
SFM
Shoreline FM 100.2
Signal 1
Signal 107
Signal 2
Silk 106.9
Smooth (East Midlands)
Smooth (North East)
Smooth (North West)
Sonder Radio
Source FM
Spark FM
Spark FM
Stirling City Radio
Suffolk First
Sunrise Radio
Sunshine Radio
Surge Radio
Swansea Sound
Tay FM
TFM
The Beat 103.6
The Breeze (Andover)
The Breeze (Basingstoke & North Hampshire)
The Breeze (Bath)
The Breeze (Bridgwater & West Somerset)
The Breeze (Bristol)
The Breeze (Cheltenham & North Gloucestershire)
The Breeze (East Hampshire & South West Surrey)
The Breeze (Frome & West Wiltshire)
The Breeze (Newbury)
The Breeze (North Dorset)
The Breeze (North Somerset)
The Breeze (Portsmouth)
The Breeze (Reading)
The Breeze (South Devon)
The Breeze (Southampton)
The Breeze (Winchester)
The Breeze (Yeovil & South Somerset)
The Wave
Three FM
Tower FM
Trax FM
Unity 101
University Radio Nottingham
University Radio York
Vanny Radio
Viking FM
Wave 105
West FM
West Somerset Radio
West Wilts Radio
Winchester Radio
Wire FM
Wired Radio
Wish FM
Wycombe Sound
Wythenshawe FM 97.2
XS Manchester