Paying Tribute to John Myers
5th June 2019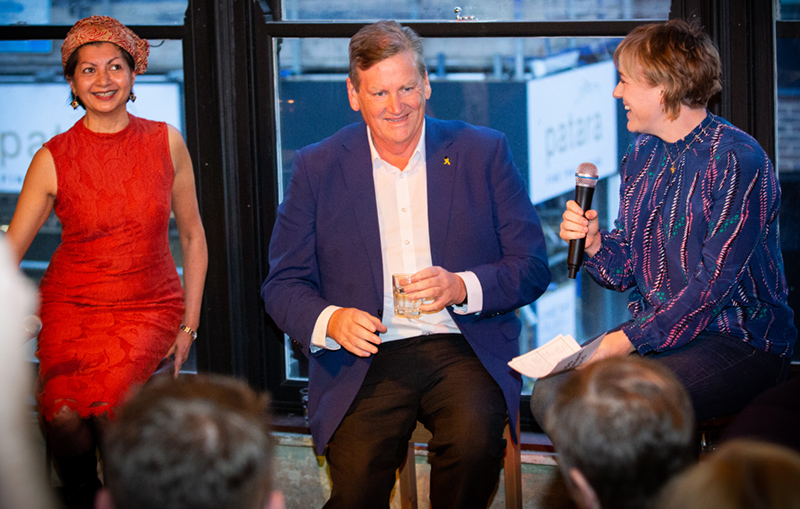 ACF Funding Panel member John Myers died suddenly on 1st June 2019. John was a giant of the radio industry, and tributes have poured in from across the sector.
Funding Panel chair, Helen Boaden, said to RadioToday: "The idea of an industry without John is very hard to contemplate. The idea of a world without him is even harder. We all feel so desperately for Linda and his family, which was the heart of his life, as I'm sure he was for them. John, dear friend, you have no idea how we shall miss you".
Managing Director of the ACF, Sam Bailey, speaking at the Celtic Media Festival, said: "John was a lovely, lovely man. His only concern about this fund was that it should do some good. He spoke passionately at our launch event about the entire industry getting involved – fill ya boots, he said. We will miss him terribly, and we will continue the mission he has helped us start, to encourage as many people as possible to heed that advice."
In her blog on the Radiocentre website, CEO Siobhan Kenny, who is also a Director of the ACF, wrote: "The radio industry has lost a powerful and passionate advocate…. John would have been overwhelmed and humbled by the love permeating all the tributes since his sudden death. We join the rest of our industry in thinking of his family, to whom, as we all know, he was so devoted."
Will Jackson, Managing Director of AudioUK, who is also a Director of the ACF, said: "We were all so very sad to hear of the death of John Myers. He was a true radio legend, and it was an honour to work with him on the Audio Content Fund. Our thoughts are with his wife and family".