About The Audio Content Fund
The Audio Content Fund is a scheme to provide funding for the creation of original radio production in the UK. The ACF was part of the UK Government's three-year Contestable Fund pilot, which ran from 2019-2022 and has now entered its evaluation stage.
During the pilot, the fund was responsible for distributing a grant of £3.7 million which was used by independent production companies to produce distinctive, public service radio content for broadcast on commercial and community radio.
The fund aims to support programming that is traditionally more difficult to support on a commercial basis (such as documentaries, comedy, drama, events).
What will we fund?
During the pilot, applications were accepted for content in a variety of formats, with all bids coming with a guarantee of broadcast on Ofcom-licensed UK radio stations. Applications were assessed by an independent panel of experts, and judged against an agreed set of eight evaluation criteria:
Quality
Content must be of broadcast standard, produced by a team with a track record for high quality audio content.
Audience Reach
Content must achieve significant audience reach on analogue or DAB radio, through prominent placement on a large commercial radio station, or a network of community radio stations.
Diversity
The fund will support content that promotes diversity on- and off-air, and projects which tackle under-representation.
New Voices
The fund will support content that introduces fresh voices, and enables smaller production companies to compete in the audio landscape.
Additionality
Content must be new to the radio station, and represent an increase in public service value on the network.
Nations and Regions
The fund will support content which represents the nations and regions of the UK, and give merit to teams based outside of London.
Innovation
The fund will support content that introduces new ideas and innovative approaches to radio output.
Plurality
The fund will support content that represents an increase in public service content within the radio station's genre or marketplace.
---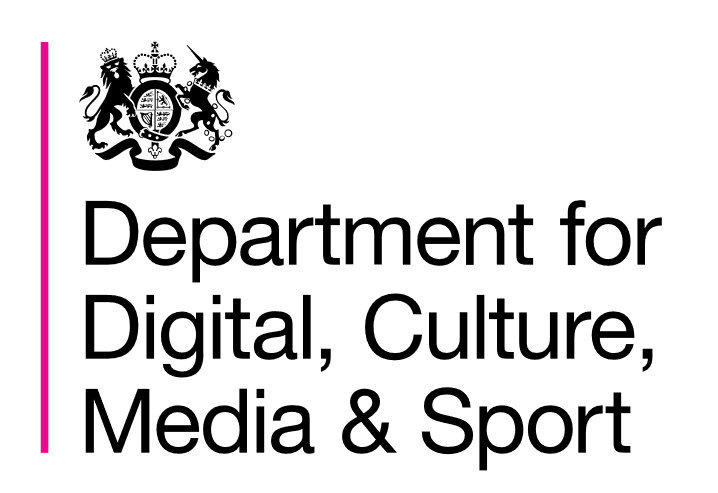 The Audio Content Fund is funded by DCMS
The Audio Content Fund is a not-for-profit company supported by a grant from the UK Government's Department of Digital, Culture, Media and Sport (DCMS).
Background
In October 2018 the Government announced its plans for a three year 'contestable fund' pilot scheme of up to £60million that will support the provision and plurality of public service content in genres and networks where it is currently financially difficult to fund production.
This included plans for the launch of a new Audio Content Fund, which would assign up to £3million to support a broad range of public service audio content, on a wider range of UK radio stations (this was eventually increased to £3.7m).
---
Our Partners
The Audio Content Fund is a not-for-profit company established by AudioUK and Radiocentre to distribute funding independently from Government.
| | |
| --- | --- |
| | AudioUK is the industry trade body that represents the interests of the UK's audio production industry. AudioUK represents over two-thirds of audio-led production companies and 90% of current independent radio production. |
| | Radiocentre is the industry body for commercial radio and works on behalf of over 60 stakeholders who operate 300 licensed radio station across the UK, representing 90% of the commercial radio industry. |
---
Who We Are
The Audio Content Fund is a not-for-profit company established by AudioUK and Radiocentre to distribute funding independently from Government. The fund is run by the Managing Director, with funding decisions being made by an independent panel of industry experts.
Managing Director
The day-to-day manager of the Audio Content Fund is Sam Bailey. If you'd like to talk to someone about the fund, drop Sam a line on info@audiocontentfund.org.uk

Before joining the Audio Content Fund, Sam was a Commissioning Executive at BBC Radio 1, where he was responsible for commissioning documentary content on Radio 1's iPlayer TV channel. Previously, he led Radio 1 Vintage for the station's 50th Birthday, and led the BBC's digital coverage of Glastonbury. Alongside his work for the ACF, Sam is also Managing Director of industry charity The Radio Academy.
Panel Members
| | |
| --- | --- |
| | Helen Boaden (Chair) began in commercial radio in Middlesbrough and Leeds, before working on Radio 4 programmes in Manchester. After moving to London to run BBC Radio and Television Current Affairs, she became Controller of Radio 4, and then Director of BBC News before becoming Director of BBC Radio. She left the BBC in 2017 and completed a Fellowship on journalism at the Shorenstein Center in Harvard. She is involved with numerous arts organisations including the Royal Academy of Arts. |
| | Adam Uytman is a a freelance audio consultant originally from Scotland, and was formerly Director of Content at Listen. Before that, he worked in BBC Popular Music as an Editor at a range of stations (Radio 1, Radio 2, 6 Music). He joined the BBC having been Programme Director at both XFM and Kerrang! Radio. |
| | David Lloyd was a presenter, controller and director of commercial radio brands for more than 35 years, including Radio Trent, Leicester Sound, Lincs FM, Century, Galaxy, LBC, Virgin, and Orion Media. He is the radio industry's unofficial historian, and is host of the Radio Moments and Conversations podcasts. He has published three books on the craft of radio, including the influential "How to Make Great Radio". |
| | Kate Cocker has a 20-year career in radio that spans many roles in the commercial and public service sectors. As The Presenter Coach, she coaches radio presenters across the country so that they shine, as well as working with business leaders so that they have impact with their clients and audiences. Kate has a huge passion for radio and presents her own daily podcast/flash briefing "Everyday Positivity". |
| | Mukti Jain Campion founded the indie company Culture Wise, successfully producing documentaries and features for BBC Radio for over 20 years. She has been a particular champion for bringing original and diverse voices into the mainstream of British broadcasting and produced the seminal report "Look Who's Talking". |
| | Rob Littlejohn is a freelance radio exec, having spent 20 years in production roles at the BBC. He was a founding member of BBC Radio 1Xtra, and produced almost every show on the station before becoming Editor in 2011. Having established production company Art-9, he is now the editorial lead supplier for Apple Music 1's hip hop content. |
Advisors
The managing director and panel also have a group of advisors to advise them on specialist topics, including Nations & Regions, indigenous languages, and community radio.
John Myers
John Myers was an ACF Panel Member up until his sudden death on 1st June 2019. He played a full role in the decisions for our first funding round, and was an enthusiastic and vocal support of the Fund from its inception. He will be remembered by all for his call to action at our launch event, at which he encourage everybody eligible to "Fill ya boots".