Absolute Radio 40s
24hr pop-up radio station of 1940s music and historical content, to commemorate the 75th anniversary of VE Day.
4x 1hour, by TBI Media, first aired 8th May 2020
24hr pop-up radio station of 1940s music and historical content, made by TBI Media, for Absolute Radio
For one day only, Absolute Radio 40s will join the family of Absolute Radio decade stations as a fully-fledged radio service dedicated to 1940s music and content, to mark the 75th Anniversary of VE Day.

It will broadcast on 1215AM across the country, DAB+ in London, and be available via the Absolute Radio website. Content will include archive interviews, news bulletins, and first-hand accounts of VE Day from veterans and their families. In addition, the main Absolute Radio station (available nationally on DAB, and on FM in London) will play re-imagined news bulletins every hour.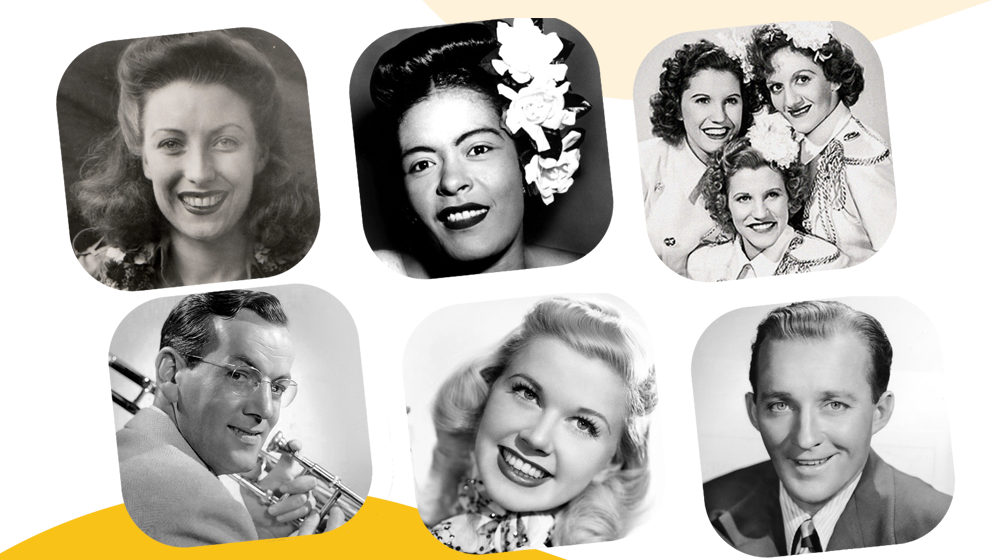 Music on the station will include Vera Lynn, Billie Holliday, The Andrews Sisters, Judy Garland, Glenn Miller, Bing Crosby, Doris Day, Gracie Fields, Benny Goodman, and Tommy Dorsey. Features on the pop-up station will be presented by Absolute Radio presenters Dave Berry, Jason Manford, Leona Graham, Claire Sturgess, with more to be announced.
The pop-up station will be produced by TBI Media, who have a long history of producing wartime anniversary celebrations with partners Snappin' Turtle, including D-Day 70 at The Royal Albert Hall, VE-Day 70 for Classic FM, and The Battle of Britain from Biggin Hill for BBC Radio 2.