Blind Notes, with Ravi Sagoo
A series of one-to-one interviews with visually impaired musicians.
7x 1hr, by Demus Productions, first aired July 2021
Looking at their work, their musical loves, inspirations, and the special relationship music plays in their lives.
In each episode, Ravi (who suffers from the incurable eye condition keratoconus resulting in impaired vision) will chart his guest's career journeys, reveal what has influenced their musical tastes and what drives them to perform the music they make, and how they overcome their disability to achieve their musical goals.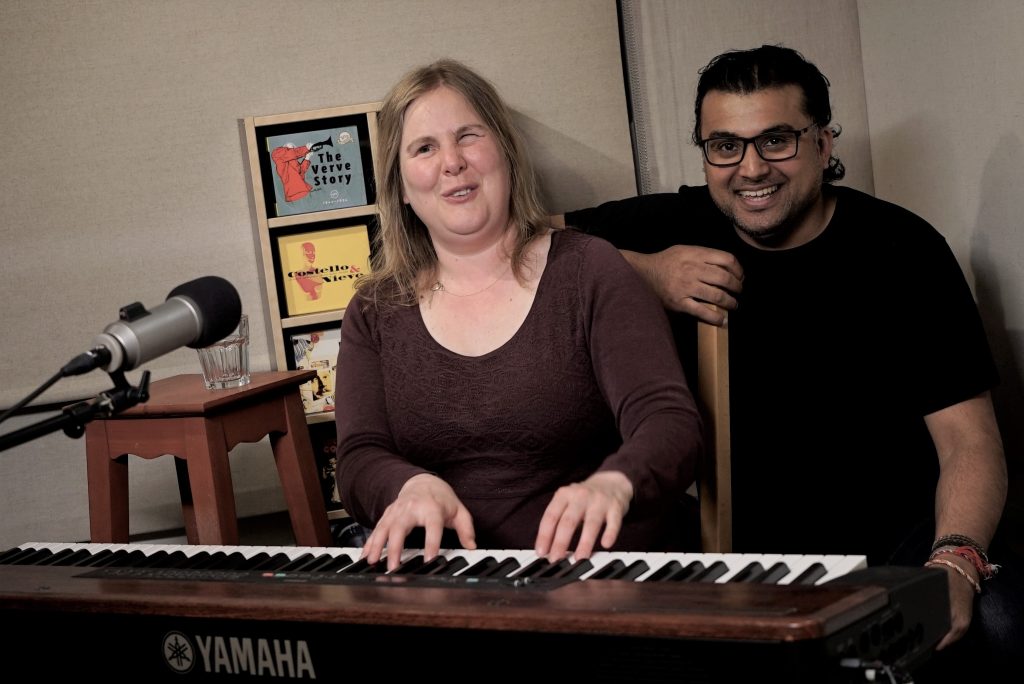 DIANE SCHUUR- Twice Grammy award winning American jazz pianist and singer. Diane won two Grammy's which were embossed in Braille and she also won the Helen Keller Achievement Award for the American Society for the Blind.
ANDREA BEGLEY- Irish singer and winner of The Voice UK. Andrea won the UK The Voice, which never nearly happened after turning up at the wrong time to the original audition, but she was given a chance and ended up winning the series. She didn't realise judges Tom Jones and Danny O'Donoghue had turned round.
SALLY CLAY- Scotland's first blind Theatre Musical Director. Sally talks about her latest production she has written a funny song addressing her visual impairment and people with good intentions helping her when the help isn't needed.
RICKY McKINNIE- Member and now leader of Blind Boys Of Alabama Gospel singing group. Ricky started off as a drummer after losing his sight at 23. Remarkable he has continued in music and led his own Gospel singing group and now the Blind Boys of Alabama. He discusses the challenges of being their road manager and how his faith has been the power behind coping with life's ups and downs, so Gospel music has be crucial in his life and musical journey.
ANNE WILKINS- Welsh opera singer and Lockdown internet sensation. Anne is a classical music scholar and great advocator of Braillie Music. She describes being disillusioned with music but being drawn back through teaching it. Lockdown has made her an unlikely internet sensation singing on her doorstep with her furloughed West End musical actor neighbour Alyn Hawke.
ROBIN MILLAR- Multi-instrumentalist and Record producer with 140 Gold and Platinum discs including 10 million selling "Diamond Life" by Sade. Robin talks about being an apprentice in a French recording studio by an owner who was prepared to give him a chance when others wouldn't. He reveals Sade's song "The Sweetest Taboo" was written about him and that being blind and the lack of visual distractions made him a better producer and he teaches budding producers to shut their eyes when listening to mixes.
BALUJI SHIRAVASTAV CBE- Indian sitar maestro and leader of Inner Visions orchestra made up of visually impaired musicians. This Inspirational sitar player talks working with his Inner Visions Orchestra made up of visually impaired musicians is more comfortable for him to play music with than sighted musicians because of their special bond.