Catch of the Day
A series of features about the state of the fishing industry in the UK today.
5x 25min, by Sparklab Productions, first aired August 2022
Much more than a post-Brexit series, the series aims to find out what life is really like for our coastal communities and what the future may hold.
The series will cover broad themes in five features, broken into 5-min audio postcards across the week with a full omnibus version at the weekend.
We'll update and adapt the stories as events unfold and in response to the local areas of the stations hosting the series.
Broadcasting on: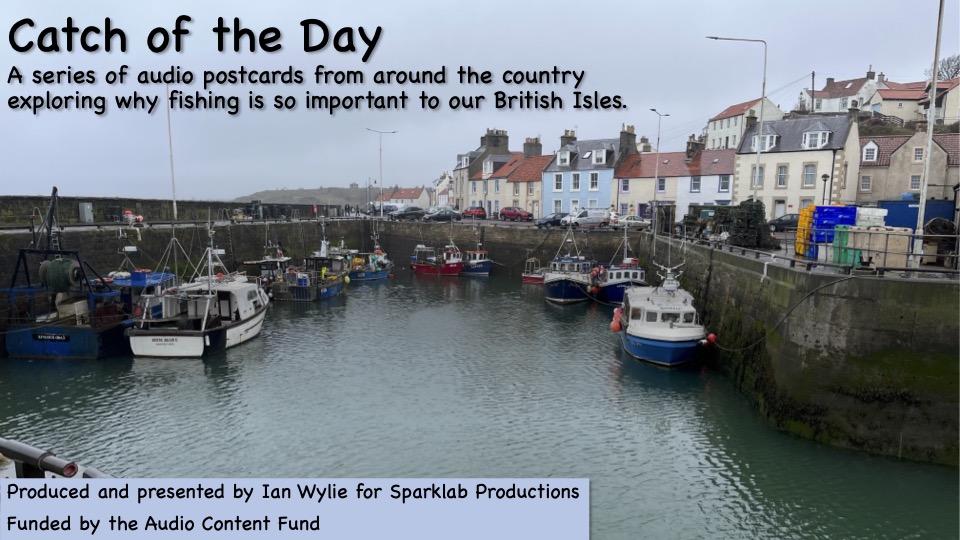 3TFM Community Radio for Health
Beyond Radio
Buchan Radio
CHBN Radio
Coast FM
Deveron FM
Dover Community Radio
Fiesta FM
Flame CCR
K107 FM
KCR
Leicester Community Radio
Mearns FM
Peninsula Radio
Pure West Radio
Smart Radio GY
West Hull Community Radio