Props
A series of six compelling dramas about characters living isolated lives to support loved ones, long before Covid-19.
6x 15mins, by Exeter Phoenix and Documental Theatre, first aired 21st July 2021
During the pandemic we've been asked to isolate ourselves to protect others. But, long before Covid, many people were living with isolation and restriction in order to support someone else. Props is a radio series to spotlight the lived experience of these unsung heroes.
Through the research process, the producers have spoken to carers, Forces families, families of serving prisoners, people supporting a loved one through an immigration process, children of remote islanders, workers from overseas, sending money to their families, people caring for looked-after children in residential care, and loved ones of people overcoming addiction.
The sixteen participants have each been interviewed by a team of six writers, director and producer resulting in six original radio plays for broadcast on National Prison Radio and numerous community radio stations up and down the country.
THREE CHORDS AND THE TRUTH by Cathy Crabb
Mel's daughter is in rehab. She teaches herself the electric guitar as she cares for her grandchildren. But how do you write a soft rock anthem to do justice to the feelings inside? Three chords and the truth of course.
MERMAN by Lucy Bell
Jordie, the husband of a deployed submariner finds himself a fish out of water on a Navy married patch. As he struggles to grasp how the patch wives stay so resilient, Jordie hears the siren call of the sea.
DONUT by Mina Barber
Julie, a domestic worker from the Philippines is getting ready for her driving test in the UK, but will passing her test give her the freedom that she craves?
THE I IN UNIFY by Stephen Myott-Meadows
Jim's daughter Sian is in custody, but he's not the only person in his neighbourhood with things on his mind. The I in Unify explores the power that a community coming together (or not) can have.
DISTURBED by Neela Dolezalova
On the eve of austerity, Niki and Layla are getting used to new neighbours. Disturbed explores the assumptions we make from what we hear through the walls.
FOOTPRINTS by Bisola Alabi
Footprints carries us from an Army married patch, to a prison to a kitchen full of Middle Eastern treat. We glimpse into the lives of Elan, Gwen and Nabil. They are each on their own separate journey at different points in their lives and each character approaches a turning point: some big, some small, but all life-changing.
Props will be broadcast on:
National Prison Radio
Phonic Radio
Sound Art Radio
BCFM
Radio Tyneside
Crediton Radio
Bath Radio
2 Lochs Radio & Lochbroom FM
Cando FM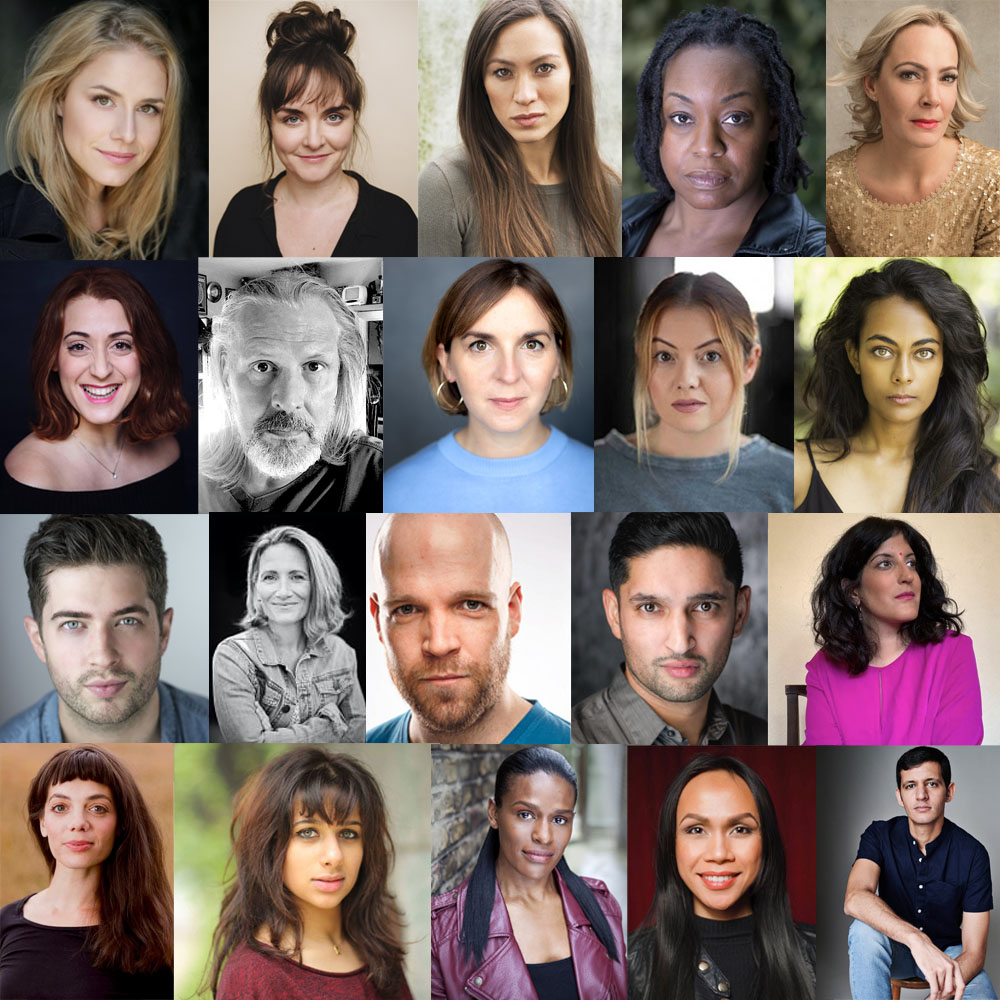 The creative team behind Props include:
Sarah Meadows – Sarah is a multi-award-winning director and was a director with the prestigious Old Vic 12 programme. Before lockdown Sarah had two shows in the West End; Stephen Laughton's One Jewish Boy at Trafalgar Studios & was Associate Director to Sir Richard Eyre on Blithe Spirit. Sarah is currently directing at Drama Schools, working in audio drama & developing a number of exciting projects for when theatres re-open.
Ben Kwasi Burrell – Benjamin is a composer, orchestrator, arranger and musical director. Benjamin was composer & arranger for the National Theatre's production of Shelagh Delaney's A Taste of Honey. He was composer & musical director of the hit play Small Island adapted from the book by Andrea Levy, directed by Rufis Norris at the National Theatre and of Dick Whittington performed at the National Theatre in December 2020.
Neela Dolezalova – Neela has worked in both commercial and community theatre for 20 years. Neela's writing credits include Soho Theatre, the National Youth Theatre, Roundhouse Radio, Now Press Play and Tamasha Theatre Schoolwrights. Most recently, she is the creator of verbatim shows including 'The Talk' (Rich Mix and VAULT Festival, 2018) and 'At Home I Speak' (Being Human Festival, 2019). She runs a theatre project called 'The Space Between'.
Bisola Alabi – Bisola is a writer and performer, who's recently finished a writers residency at the Bush Theatre. Her work has been featured in the Hear Me Now collection and she has gone on to be shortlisted and long-listed for the Nick Darke Award and Women's Prize For Playwriting to name a few.
Lucy Bell – Lucy is the current recipient of the Kevin Elyot Award and was longlisted for the prestigious Paines Plough Women's Prize in 2020. She co-founded Documental Theatre in 2014 and is resident writer at Exeter Phoenix.
Mina Barber – Mina is an award winning writer and was recently shortlisted from 3,800 writers for BBC Writersroom – Drama Room 2020/21 a yearly support and development scheme. She is currently writing her next TV Spec script with the support of BBC Writersroom.
Stephen Myott-Meadows – Stephen is co-artistic director of the multi award winning Longsight Theatre and has worked in the industry for 26 years. Stephen is alumni of Old Vic New Voices and Soho Theatre writers lab. Stephen is devoted to his family and Manchester City football Club in equal proportions
Cathy Crabb – Cathy is an award winning writer of plays, musicals and poetry. She has two poetry collections with Flapjack Press- MUMB and Beside The See-Side and appears in many anthologies. She is currently writing a play with her daughter Hazel Gibson entitled Surviveyearold for Monkeywood Theatre. She is also writing a new musical with Lindsay Williams entitled Bills O Jacks. Cathy mentors and champions writers who feel theatre is inaccessible to them as part of her practise both nationally and internationally. She writes articles and reviews for Northern Soul.
Naomi Turner – Naomi works part-time at Exeter Phoenix as the Live Programme Coordinator and is a freelance artist & producer making up one half of LeMoon; a performance and film collective whose work centres around exploring the human condition and is deeply informed by place and personal experiences. Their first project 'WAKE' is an award winning short dance film currently on the film festival circuit, and their second project 'Scapelands', is a short dance film commissioned by BBC Arts and ACE under the New Creatives scheme, which premiered last year on BBC4 as part of the 'Dance on Film: BBC Introducing Arts' anthology.
Julia Antram – Julia is a recent graduate of the Plymouth Conservatoire and joined Documental Theatre in September as their Assistant Producer. Julia has worked for the company on both #whereto and PROPS projects. Julia also works as an associate artist of By Design Theatre in Devon and has a vast theatrical background including special effects makeup and costuming.