UK Radio Pride
18 hours of live music, mixes, debate, comedy, and remembrance, to replace LGBT Pride events across the country that were cancelled due to the pandemic
3x 3hr, and 9x 1hr, by 2ZY Ltd, first aired 11th July 2020
Pride events play a key role in uniting and empowering marginalised LGBT+ people; they offer a platform to LGBT+ performers; they allow community support groups to connect with those in need. They are a celebration and a protest.
With Pride events across the country cancelled due to the pandemic, UK Radio Pride united the country's three LGBT+ radio stations and engaged listeners through a series of broadcast events including live music, debates, comedy, community-led profiles, DJ mixes and remembrance.
As well as a total of 18 hours of original radio, a 1hr compilation was made available to all of community radio, and was ultimately supplied to more than 20 stations.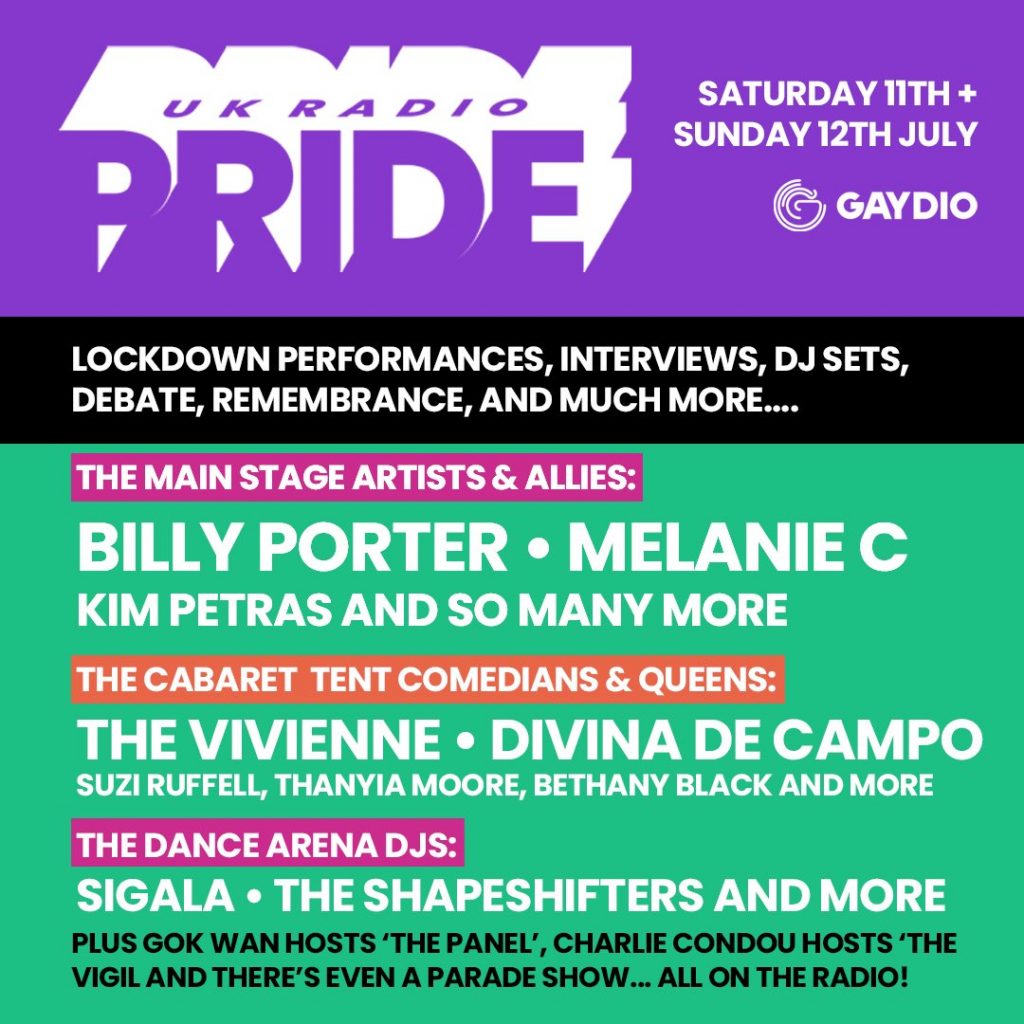 Listen to the shows
This content was broadcast on the following stations:
Gaydio
Radio Pride
Juice FM
K107 Glasgow (Kirkcaldy, FM)
Bay Trust Radio (Cumbria, online
Bailrigg FM (Lancaster, FM)
Radio Leyland (Leyland, FM)
Steel FM (Scunthorpe, online)
Canalside Community Radio (Cheshire, FM)
Switch Radio (Castle Vale, FM)
Pure West Radio (Pembrokeshire, online)
Tring Radio (Tring, online)
Chelmer Radio (Chelmsford, online)
Kennet Radio (Newbury, FM)
Liskeard Radio (Liskeard, online)